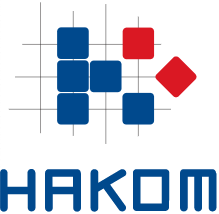 Legal notice
The application and the risk assessment are for informational purposes only.
HAKOM
and
FER
are not responsible for any damage that may result from revealing personal information on the Internet.
Option for reporting an encountered fraud is completely anonymous and the gathered data will be used only for observing the frequnecy of frauds.
Impressum
The privacy calculator was designed and developed within the framework of the project
Looking to the Future 2020
implemented by
HAKOM
and
FER
.
The following persons participated in the development of the calculator:
Gordan Ježić, PhD, Professor (FER)
Dragan Jevtić, PhD, Professor (FER)
Marin Vuković, PhD, Assistant Professor (FER)
Damjan Katušić, MEng (FER)
Pavle Skočir, MEng (FER)
Luka Delonga, MEng (HAKOM)
Daniela Trutin, MEng (HAKOM)
Contacts
Marin Vuković
University of Zagreb, Faculty of Electrical Engineering and Computing
Unska 3, 10000 Zagreb, Croatia
+385 1 6129 745